Air conditioning servicing and repairs

| | |
| --- | --- |
| Client | Ben Whistler Ltd. is a bespoke furniture company based in the affluent Chelsea Harbour area of London. The company specialises in beautiful, unique furniture that is made to order, for commercial and residential clients. We carried out a full air conditioning repair, and will be carrying out air conditioning servicing on an ongoing basis from now on. |
| Location | Head Office, Unit 305, Design Centre East, Chelsea Harbour, London SW10 0XF |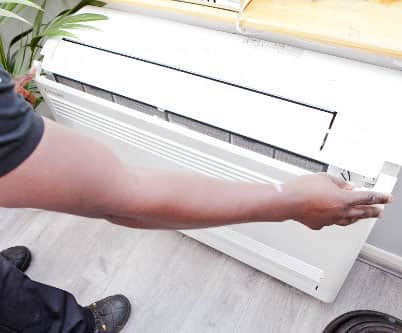 What was the client's
air conditioning requirements?
The client originally got in touch with us due to malfunctioning air conditioning machines. They called us out to look at units that weren't cooling – they have various small offices within their premises, each of which is fitted with a cassette and high wall mount air conditioning unit designed to heat and cool the space.
On examining the air conditioning units, we found that the filters were badly blocked. We cleaned these out to repair the units and get them back up and running, making sure they were operating efficiently once more.
The client was very happy with our work and decided to take out a maintenance contract with us. This will involve a maintenance and servicing visit every six months, to check up on the air conditioning units and ensure everything is running as it should be. The client's air conditioning units are from Mitsubishi, a brand we often work with, and they are of a high quality – with our ongoing servicing, we are confident that we will be able to keep their units in good working order.
We work with numerous clients in and around London, carrying out regular air conditioning servicing. If you think your unit may need servicing, look out for any of these signs:
Unusual noises. Rattling or loud noises within the unit could be an indication of a service being needed.
Limited cooling. If your unit isn't cooling a room effectively, a service is needed to sort this out.
Moisture. If you see condensation or leaks, it is probably time for your unit to be serviced.
If you would like us to look at your air conditioning units, please just get in touch.
Got a question?
Contact JP Air Conditioning, your expert server room air conditioning installers.
Call 02083331191, email info@jpaircon.com or fill in our contact form and we will get back to you ASAP. Our office opening hours are Monday-Friday 9:30am–5pm, excluding bank holidays.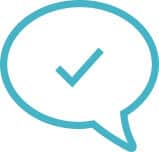 What did the client have to say?
"We were very happy with the service and support from JP Air Conditioning. The engineers were helpful and considerate whilst working on our premises."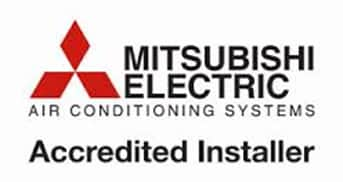 Want to ask us a question
about your own air conditioning needs?
We help many client in the London area with air conditioning repairs, servicing and installations, meeting their requirements in full.
Talk to us today about air conditioning in London. Call 02083331191, email info@jpaircon.com or send us a message online to request your free quotation.