Commercial air conditioning in Kensington
When it comes to commercial air conditioning services in Kensington, JP Air Conditioning can meet all your needs. We offer comprehensive solutions to cool or warm your building as required, backed by extensive experience dating back to 2004. Regardless of the size or shape of your building, we are well-prepared to handle any situation and provide state-of-the-art air conditioning systems through our design, supply, and installation service. Looking for ongoing maintenance? Our servicing will ensure your units operate with optimum energy efficiency, reducing the chances of future breakdowns and helping you save money. If you encounter issues such as unpleasant odours or leaks, our skilled engineers are available for emergency call-outs and will swiftly repair your units.
Book a free installation site survey
You can reach us by calling 02083331191, sending an email to info@jpaircon.com, or completing our contact form. We are committed to providing timely responses and will get back to you as soon as we can. Please note that our office operates from Monday to Friday, between 9am and 5pm, with the exception of bank holidays.
Let us meet your commercial air conditioning needs
Our team of experts brings years of experience to the table, offering a comprehensive suite of services. We have the expertise to cater to a vast range of commercial clients and meet their requirements, however complex they may be.

contractors in Kensington
Are you in need of experienced local air conditioning companies? Look no further than JP Air Conditioning, based in London, where we provide an exceptional all-round service that has earned the praise of our clients. Here are some of the reasons why they chose us for their cooling and heating systems:
Flexible appointment times.
We understand the importance of convenience and minimising disruptions in your daily life or business operations. That's why we offer flexible appointment options, working around your schedule to ensure installations and appointments are arranged at a time that suits you best.
An all-round service.
At JP Air Conditioning, we pride ourselves on providing a comprehensive service tailored to meet all your air conditioning needs. Our team of experts can handle everything from unit installations to regular servicing and prompt callouts for repairs. We're here to support you every step of the way.
Units from leading brands.
As certified installers for top air conditioning brands like Daikin, Fujitsu, Mitsubishi, Panasonic, and Toshiba, we offer you access to high-quality units. Our partnerships with these leading brands ensure that you receive reliable and efficient air conditioning solutions for your space.
Excellent product warranties.
We stand behind the quality of our units with excellent product warranties. Enjoy the peace of mind that comes with up to 7 years of parts warranties. Additionally, by regularly servicing your units, you can maintain the validity of these warranties and ensure the long-term performance of your air conditioning systems.
Read our
case studies
Want to make sure we are the right fit for your air conditioning needs? Explore our case studies to witness how we have effectively supported a wide array of commercial clients. See the positive impact we have made.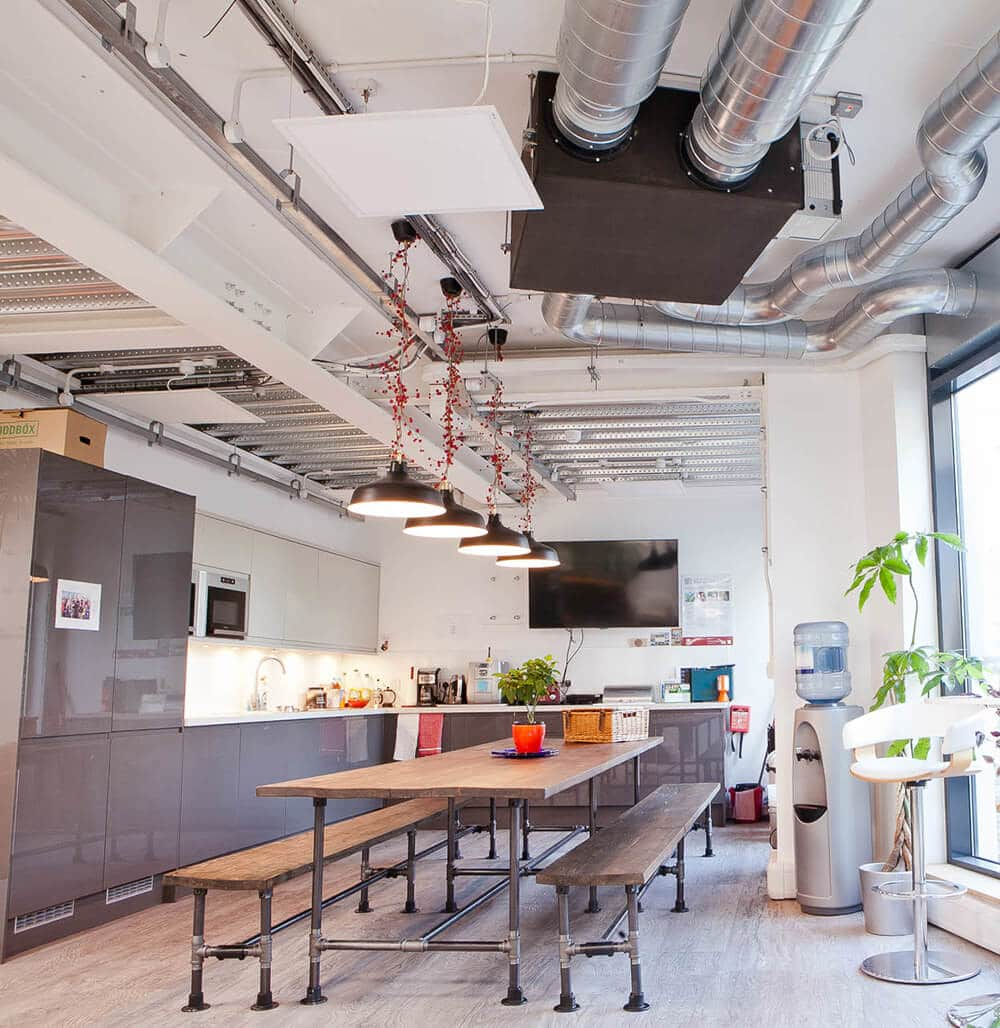 Contact us today
to make an enquiry
Whether you require design consultation, efficient supply and installation, emergency call-out services, or a second opinion, our team is at your service. We operate round the clock, 365 days a year, and welcome your enquiry. Get in touch with us – we are eager to hear from you.