Air source heat pumps in Kent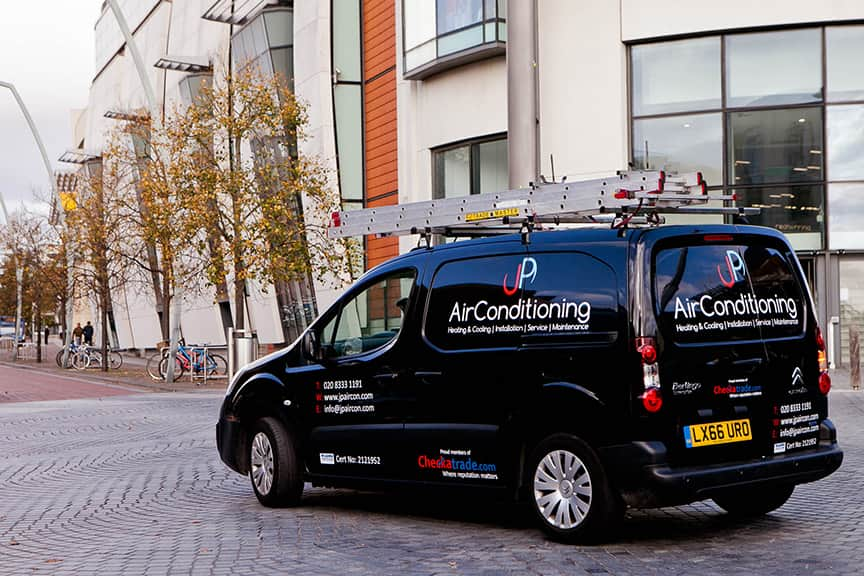 Heating your home can be expensive, and many people are looking for ways to reduce their energy bills. Air source heat pumps are a great way to reduce your energy bills in Kent but it can be difficult to know where to start if you require one of these systems. We offer expert air source heat pump installation and maintenance in Kent. Our team is experienced in installing all types of air source heat pumps, and we offer a minimum 5-year warranty on all our systems. We also connect our new systems to solar power if you would prefer this option.
Call 02083331191 or email info@jpaircon.com to talk to our team about air source heat pumps in Kent
Air to air heat pumps
in Kent
The cost of heating your home can account for a significant portion of your monthly energy bill, and this expense is likely to increase in the coming years. Air to air heat pumps are a cost-effective alternative to traditional heating methods like combi or gas boilers. Not only are they highly efficient, but they also provide you with the flexibility to use either heated or cooled air depending on the season. An air to air source heat pump can meet all of your Kent property's needs.
Air to water heat pumps in Kent
Not only are traditional heating systems expensive to run, but they also take up a lot of space. This can be a problem if you don't have the room for a large boiler or storage tank. Air to water heat pumps offer an efficient and space-saving alternative to traditional heating systems. Our engineers can install these systems in conjunction with air-to-air heat pumps so that your property in Kent benefits from both hot water and effective central heating.
Got a question about air source heat pumps in Kent?
When you have questions about installing an air source heat pump, don't hesitate to reach out. We will be happy provide the answers and answer all your inquiries as soon possible!
What air source heat pump manufacturers do we work with in Kent?
It can be difficult to know which air source heat pump manufacturer to choose when installing a new system in your home. All the major air source heat pump manufacturers have their benefits and drawbacks, so it can be hard to decide. JP Air Conditioning only works with the very best air source heat pump manufacturers on the market today. We offer a minimum 5-year warranty on all systems we install, as well as an extended 7-year warranty on all Daikin systems.
As fully trained air source heat pump installers, we install systems from these manufacturers:
Daikin
Mitsubishi
Ecodan
Toshiba
Fujitsu
Panasonic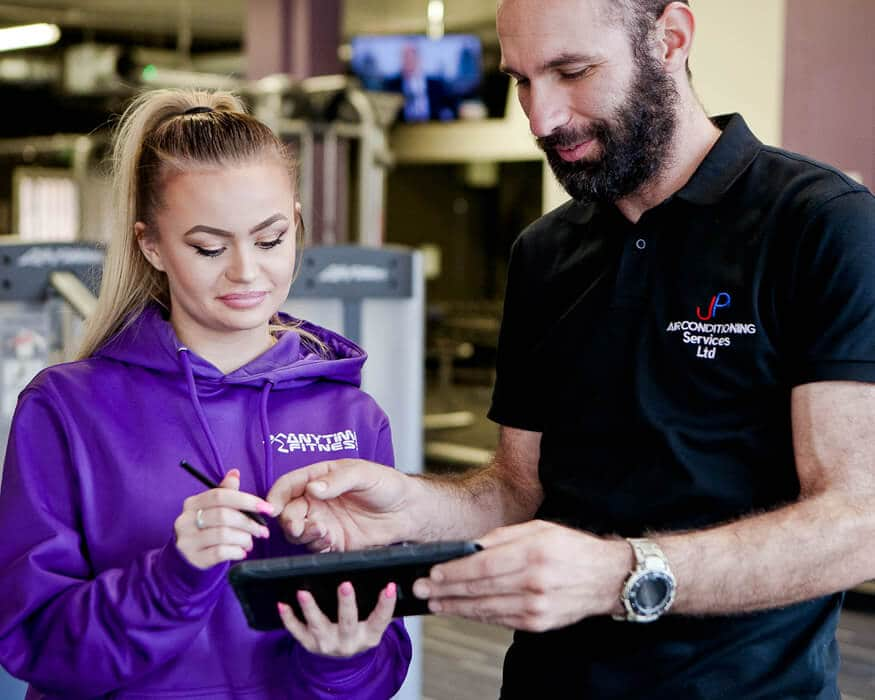 Our air source heat pump installation process
in Kent
With our years of experience, we can install an air source heat pump with ease. We take care to manage every step-in order for you get the most efficient system possible!
We arrange an initial on-site survey to assess your requirements and devise a solution to best suit your needs. We assess key factors such as the current level of insulation in your home the size of the property, and the amount of space available for installation.
We then provide you with a quote detailing the costs of the air source heat pump and installation.
Once this is accepted, the installation process can begin. We will plan the wiring and plumbing with fully qualified engineers and plumbers so that installation will be completed as efficiently as possible.
When installation is complete, the system will be run for 2 days to thoroughly test all elements are working correctly. The final commissioning then checks all key plumbing and electrical heat pump components. Your commissioning report then confirms you have a fully functioning air source heat pump after installation.
Why choose us for air source heat pump installation
in Kent?
Start to finish installation
Installing a new heat pump can be a daunting task. If you're not familiar with the process, it's easy to make a mistake that could cost you time and money. That's where we come in. We are experts in heat pump installation, and we will manage the entire process for you from start to finish. This means that you can relax and know that your installation is in good hands.
Tailored to your needs
Heating systems are a big investment, and it's important that you make the right choice for your needs. A system that is unsuitable for your home could end up costing you more in the long run. We offer a tailored service that will consider your specific needs and recommend a system that is perfect for you. We have a wide range of systems from many manufacturers, so you will be able to find something suitable no matter what your needs are.
Extended warranties
No one wants to have to worry about their heating system breaking down in the middle of winter and being left out in the cold. Our extended warranty offers peace of mind for our customers. We know that our air source heat pump systems are reliable and long-lasting, but we also want our customers to feel confident in their purchase. With our extended warranty, they can rest assured that their investment is protected.
Experienced
It's hard to know who to trust when it comes to something as important as your home's heating and cooling system. Most people don't have the time or knowledge to research every option and then compare prices. We are a team of professional engineers with years of experience in the industry. We will take care of everything for you- from finding the best system for your needs, to getting the installation process done quickly and smoothly.
We're happy to help you with your heating needs. Whether it's installation, repairs, or maintenance we have the expertise that can get any job done right! Call us on 02083331191 or email info@jpaircon.com for more information – our team will be back in 24 hours anyways.