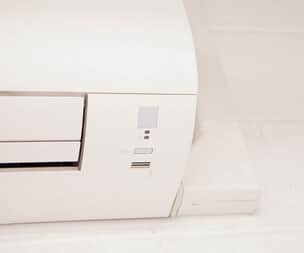 AIR CONDITIONING
FOR SCHOOLS IN LONDON
We have over 15 years' experience of installing air conditioning for schools in London, making educational establishments across the capital more comfortable places in which to work and learn. We can offer you safe, eco-friendly systems that operate quietly and won't interrupt your day-to-day activities, and we will work around you during the installation, making sure the school day isn't interrupted. Our DBS-checked engineers are skilled and experienced, so we can plan and install the perfect air conditioning system for your educational building.
We are experienced in installing and maintaining school air conditioning systems, working with caretakers and other professionals to make the process as simple as possible. We offer air conditioning units that work especially well for schools.
Eco-friendly units. Keep costs down and educate your pupils in the benefits of saving energy!
Safety first. Choose ceiling-mounted or ducted units to avoid clutter and trip hazards.
Zoning of spaces. You will have full control over the temperature in different areas of the building.
Quiet systems. Our air conditioning units are very quiet and won't interrupt lessons or exams.
This is the process you can expect us to take you through during installation:
We carry out a free site survey, if required, so we can provide an accurate quote
Once you accept the quote, you pay a deposit so we can order units and materials
If required, we will deliver portable units or heaters to you to keep the space comfortable before installation
We will agree access and set a date for your installation to start
We carry out your installation and complete the commissioning of your new system
If required, we can dispose of any old units for you
Our after-care team will be in touch to check you're satisfied
We work safely at all times and clear up along the way, making sure your school building is safe.
For your safety and that of everyone using your premises, we work within the requirements set out by F-Gas and the Health and Safety at Work Act 1974. We also have our own health and safety policy and complete risk assessment reports and method statements for every project. We have full public liability, employers' liability and product liability insurance in place.
Got a question?
Contact JP Air Conditioning, your experts in air conditioning installation for London-based schools.
Call 02083331191, email info@jpaircon.com or fill in our contact form and we will get back to you. Our office opening hours are Monday-Friday 9am–5pm, excluding bank holidays.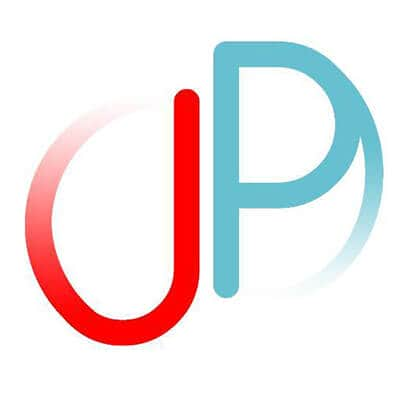 AIR CONDITIONING IN EDUCATION

Having worked with schools for many years we understand how important it is to cause minimum disruption to pupils, teachers and staff. This is why we agree to work around you, so that we don't interrupt you during school hours. We will be happy to schedule surveys and installations at times that suit you – we're London based, allowing us to be more flexible than other air conditioning companies.
We also offer air conditioning maintenance, repairing units and servicing them regularly so you avoid costly downtime. You won't have to worry about your air conditioning breaking down in the heat of the summer term when we are looking after your maintenance! Please get in touch to ask us more or ask your engineer during installation. Call 02083331191 or email info@jpaircon.com.
Here are some of the reasons why clients choose us to install their school's air conditioning systems:
DBS-checked engineers
All our engineers are DBS checked to work in schools and colleges. We will be happy to provide certificates ahead of your project.
A wide range of manufacturers
We supply well-known brands, including Mitsubishi, Daikin, Fujitsu, Toshiba and Panasonic. We find a brand to meet your requirements.
Excellent warranties
Our units are available with parts warranties of up to 7 years whilst the units are being regularly serviced by JP Air Conditioning Services Ltd.
More than 15 years' experience
Our team are highly experienced and receive regular training. You can rely on our knowledge and expertise.
Flexible working
We will work around school hours and will listen to what you need, so we can create a tailored air conditioning solution.
Excellent value for money
Our school air conditioning installation services are reasonably priced – just ask for a quote to see for yourself.
SEE EXAMPLES
OF OUR WORK
We have installed air conditioning units for a variety of organisations. See our case studies to learn more about how we have helped individual clients.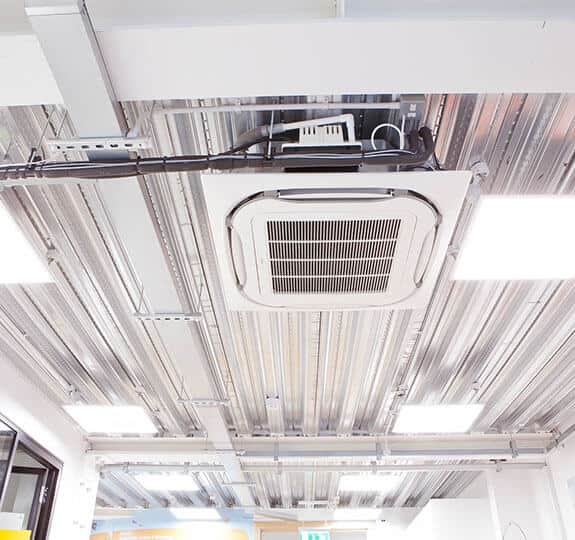 Contact us today to make an enquiry.
Design, supply, installation, an emergency call out or a second opinion? We operate 24/7/365 and welcome your enquiry. We would love to hear from you.