KEEP YOUR CUSTOMERS COOL AND COMFORTABLE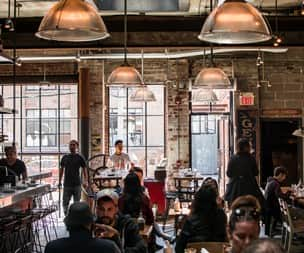 RESTAURANT
AIR CONDITIONING
A restaurant's popularity lies in two key areas – its food and its ambience. Whilst you are busy taking care of the food, we can help you create the perfect customer experience with expert air conditioning installation to regulate the temperature inside. We are highly skilled in air conditioning installation and will design the ideal system for your space, making sure everybody benefits and your customers can enjoy the perfect dining experience.
RESTAURANT AIR CONDITIONING

We have worked with many restaurants during our 15 years in the industry and can help you create a perfect space that reflects well on your business.
This is the process we will go through when fitting your new restaurant air conditioning units:
We carry out a free site survey, if required, and give you an accurate quote
When you accept our quote, you pay a deposit and we place the order for the units/materials
We agree access and schedule a date for your installation
We carry out the installation and complete the commissioning of the new system
If you need us to, we dispose of your old air conditioning units
Our after-care team will contact you, checking you are completely satisfied
We maintain a clean and safe environment at all times, especially important in food preparation and serving areas.
For your safety and that of everyone using your premises, we work within the requirements set out by F-Gas regulations and the Health and Safety at Work Act 1974. We also have our own health and safety policy and complete risk assessment reports and method statements for every installation. We have public liability, employers' and product liability insurance in place.
Got a question?
Contact JP Air Conditioning, your expert restaurant air conditioning installers in London.
We're based in the area, so we don't have far to travel so we can be flexible with timings. Call 02083331191, email info@jpaircon.com or fill in our contact form and we will get back to you. Our office opening hours are Monday-Friday 9am–5pm, excluding bank holidays.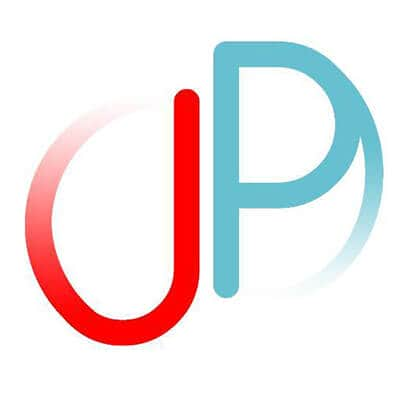 WORKING FLEXIBLY TO ACCOMMODATE YOUR RESTAURANT

We work flexibly around your restaurant's opening hours and can work out of hours where required. We will discuss all of this with you before your installation begins.
We take everything into consideration, from aesthetics to practicality, making sure nobody will be sitting in a draught whilst the units are in operation. We know that aesthetics are important and, if required, we can install discreet units that are hidden from sight. Restaurant air conditioning also needs to be robust and flexible enough to work when the premises are full, so we will take all of this into consideration.
Once your units are in place, we can offer you a service contract for maintenance. We will keep details of all units installed and can complete regular maintenance and inspections for you. Please get in touch to ask us more, or ask your engineer during installation. Call 02083331191 or email info@jpaircon.com.
If you ever need us in an emergency, we operate 24/7 and will respond to your call out straight away.
Clients in the restaurant industry regularly choose us for their air conditioning needs. Here's why:
A range of manufacturers
We supply units from well-known brands, including Panasonic, Mitsubishi, Fujitsu, Toshiba and Daikin. We find the perfect unit for your restaurant.
Excellent warranties
Our units are available with parts warranties of up to 7 years whilst the units are being regularly serviced by JP Air Conditioning Services Ltd.
15 years+ of experience
We have been in the industry for many years and our team are trained regularly, keeping knowledge up to date.
A consultative approach
We work with you, listening to your requirements and considering all needs to ensure we find the perfect solution.
Excellent value for money
Our restaurant air conditioning installation services are reasonably priced – just ask for a quote to see for yourself.
Environmental awareness
We install units that have a lower impact on the environment, which can also save you money on running costs.
SEE EXAMPLES
OF OUR WORK
We have installed commercial air conditioning units for a variety of businesses. See our case studies to learn more about how we have helped individual clients.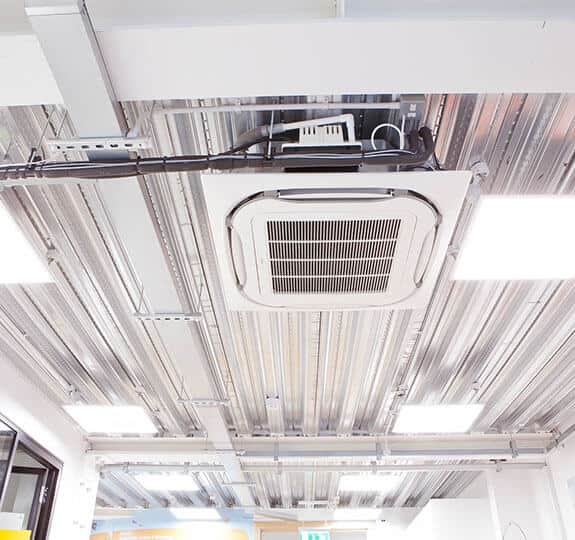 Contact us today to make an enquiry.
Design, supply, installation, an emergency call out or a second opinion? We operate 24/7/365 and welcome your enquiry. We would love to hear from you.