Responsive air conditioning company in Berkshire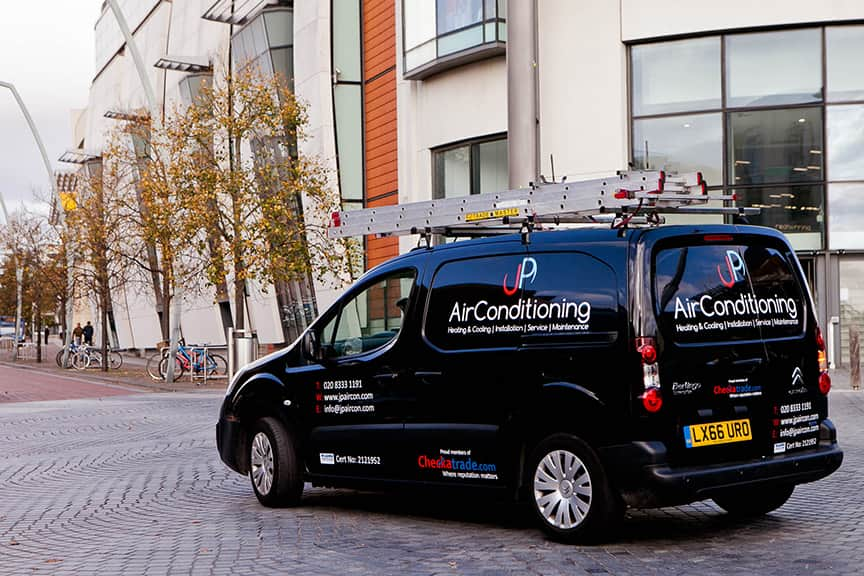 We are a proactive, experienced air conditioning company operating in Berkshire and the surrounding areas. Whatever you require, we will be able to help, bringing with us more than 15 years of knowledge in the industry. We pride ourselves on our customer service and will work closely with you to find the right air conditioning solutions for your business or home.
You might have seen us working in your area – our branded vans are instantly recognisable. We work in Berkshire on a daily basis and have customers in the following areas:
Reading
Slough
Bracknell
Maidenhead
Wokingham
Newbury
Woodley
Windsor
Thatcham
Sandhurst
We cover all areas of Berkshire and will be happy to arrange a consultation so we can provide you with a quote for your heating and cooling systems.
We work with a wide range of businesses, regularly servicing, repairing and installing systems in:
Offices
Showrooms
Retail spaces
Server rooms
Restaurants, bars and hotels
Gyms
Schools and colleges
We can also provide domestic air conditioning services. Whatever you require, we will adapt to meet your needs.
Please get in touch to discuss your air conditioning requirements and see how we can help you. Call us on 0800 999 1277 or email info@jpaircon.com.
Air conditioning
call outs and repairs
in Berkshire
Are you experiencing problems with your air conditioning system? We can help, with 4 hour response times where time is of the essence. With our professional air conditioning services, your systems can be up and running again as quickly as possible.
Downtime is always inconvenient and it can be costly as well. We minimise this for you, with services that are highly efficient and are excellent value for money. We can repair a wide range of issues, including:
Leaks
Unusual noises
Full system failures
Stale odours
Poor airflow
Units freezing up
We always commit to a repair where possible – however, if a replacement will be more economical, we will communicate this to you during your appointment. We always do what is right for you. Our team offers professional advice and will discuss all options with you, working to diagnose issues in full first.
Got a question?
We work consultatively, offering you our expert advice. Ask us for any information you need or book a free installation site survey where we can advise you further. We're based in London, allowing us to be more flexible with our appointment times.
Call 0800 999 1277, email info@jpaircon.com or fill in our contact form. We will respond to your query as soon as possible. Our office opening hours are Monday-Friday 9am–5pm, excluding bank holidays.
Air conditioning servicing in Berkshire
Servicing is integral to air conditioning longevity, and to having an energy efficient system. All systems need to be serviced on a regular basis to make sure they are safe and reliable – plus, servicing is required to keep your warranty valid. Most manufacturers will recommend that air conditioning systems are serviced twice a year.
Servicing is important because it helps to prevent breakdowns, which are time consuming, inconvenient and can be expensive to fix. Our engineers will be able to provide regular servicing, which is more cost effective in the long run.
We also offer a deep cleaning service for all units. This can be the ideal option if you have just moved into new premises and there are existing air conditioning units there. It is also recommended for systems that haven't been serviced in a long time, and for air conditioning units in demanding environments, such as gyms, salons and commercial kitchens.
Air conditioning installations in Berkshire
We offer installation services for all types of units, from split units, to wall mounted units, to floor mounted systems. We can also provide freestanding unit hire on a temporary basis if this solution is better for you.
We only supply air conditioning systems from leading manufacturers, including:
Mitsubishi
Fujitsu
Daikin
Panasonic
Toshiba
Systems come with warranties of up to 7 years, depending on the one you choose. We will discuss this with you before going ahead with your installation.
During installation, we adhere fully to the Health and Safety at Work Act 1974 and comply with all F-Gas requirements. This ensures your system will meet the latest legislation.
We will complete risk assessments and method statements before starting work, and we are fully insured. We hold:
Product liability insurance
Public liability insurance
Employers' liability insurance
Get in touch to discuss your options and arrange your free air conditioning quote. Call us on 0800 999 1277 or email info@jpaircon.com.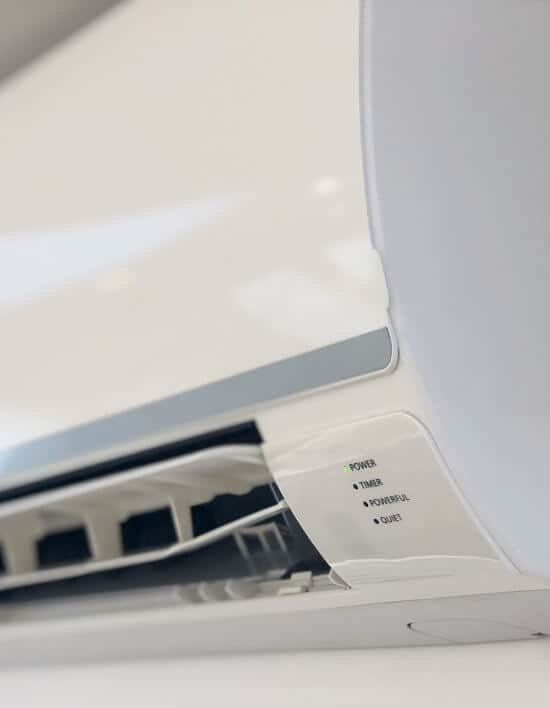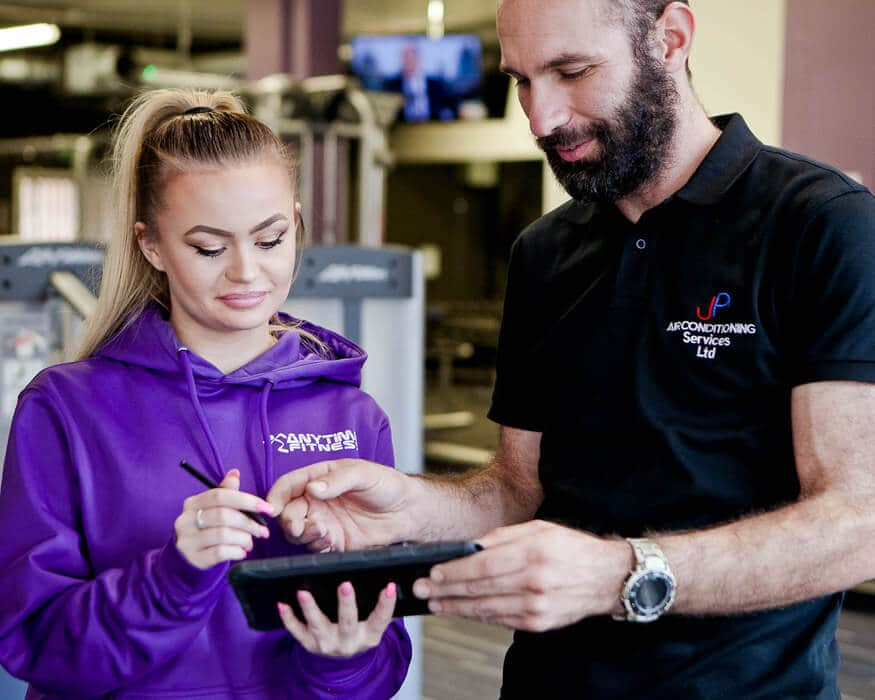 Why choose JP Air Conditioning?
Here are some of the top reasons why you should choose us for your air conditioning repair, service or installation:
Over 15 years' experience in the air conditioning industry
Flexible appointment times and installations based around your work
High-quality products from well-known brands
Warranties of up to 7 years
Excellent value for money
Full, free quotes
Fast and responsive service
A large team that can work on projects of any size
We offer an end-to-end air con service and consult with you on the best options, depending on your requirements and your environment. JP Air Conditioning has an excellent reputation in Berkshire and the surrounding areas, which we have established for ourselves by doing what is right for our customers.
Our engineers are working in Berkshire on a daily basis, our head office is in Bromley and if you call the team on 0800 999 1277 they will arrange for your local engineer to visit you; within 4 hours if it is an emergency or at a convenient time if you are looking for a quotation.
You can email us on info@jpaircon.com or you can request a quote via the form here.
Areas we cover in Berkshire
| | | | |
| --- | --- | --- | --- |
| Bracknell | Maidenhead | Newbury | Reading |
| Sandhurst | Slough | Thatcham | Windsor |
| Wokingham | Woodley | | |