Responsive air conditioning company in Sussex
JP Air Conditioning has more than 15 years' experience in installation, repair and maintenance services for all types of air con units. We have an excellent reputation in the Sussex area, providing each and every customer with a tailored and personal service to ensure that their systems meet their needs and stay in good condition.
You might have seen our branded vans in your area – we have engineers covering Sussex on a daily basis. We have recently worked in:
Worthing
Crawley
Bognor Regis
Littlehampton
Shoreham-by-Sea
Horsham
Haywards Heath
Burgess Hill
East Grinstead
Chichester
We work with a wide range of businesses, offering air conditioning solutions for offices, the leisure and tourism industry, server rooms, showrooms, the retail sector, and more. We also offer domestic air conditioning services, as well as hiring out portable units on a temporary basis.
When you choose JP Air Conditioning, you can be assured of a proactive, professional and peronalised service. We work to do what is right for you and your property so your systems can serve you for many years to come.
Contact us about your air conditioning requirements and find out how we can help. Call us on 0800 999 1277 or email info@jpaircon.com.
Air conditioning
call outs and repairs
in Sussex
Are you having problems with your air conditioning system? We can help, offering flexible and proactive services with 4-hour response times. We will ensure your air conditioning is back up and running as soon as possible.
We can help to repair issues such as:
Leaks
Unusual noises
System faults
Stale odours
Poor airflow
Units freezing up
Many of these issues can be repaired by a professional. As a company, we commit to repairing systems wherever possible to keep costs down for our customers. We will always advise you on the most economical option, and if we believe a new system would be the best choice, we will tell you. Our team works closely with you and carries out a full inspection before recommending any solutions, ensuring that you have all the information you require to make an informed decision about your air con repair.
Got a question?
We work consultatively, offering you our expert advice. Ask us for any information you need or book a free installation site survey where we can advise you further. We're based in London, allowing us to be more flexible with our appointment times.
Call 0800 999 1277, email info@jpaircon.com or fill in our contact form. We will respond to your query as soon as possible. Our office opening hours are Monday-Friday 9am–5pm, excluding bank holidays.
Air conditioning servicing in Sussex
It is important to service your air conditioning systems on a regular basis to keep them in good working order. This is advised by all leading brands at least twice a year. You will also usually need to service your systems regularly in order to maintain your warranty.
Servicing will help to reduce the chance of a breakdown, which will be inconvenient and can prove very costly. Our engineers will ensure your heating and cooling systems are working to their full capacity during servicing, which will also help to save you money on your running costs. All in all, servicing is integral to running an air conditioning system reliably and economically.
We can also offer a deep cleaning service – this is perfect if:
You have moved into a new property or unit with existing air conditioning
You work in a demanding environment where air conditioning is essential
It has been a long time since the last service
Air conditioning installations in Sussex
We offer brand new air conditioning systems, installed throughout Sussex. We can install any type of system that will be right for you, including wall mounted units, split units, floor mounted units, or anything else you need. We can also hire out freestanding units on a temporary basis if this option suits you better.
We work safely and professionally, always adhering to the Health and Safety at Work Act 1974 and complying with F-Gas requirements. We have a robust health and safety policy in place and we will complete risk assessments and method statements. We are fully insured (we have product liability, public liability and employers' liability insurance).
We install systems from leading brands, including Daikin, Fujitsu, Toshiba, Mitsubishi and Panasonic. These come with warranties of up to 7 years for your protection and complete peace of mind.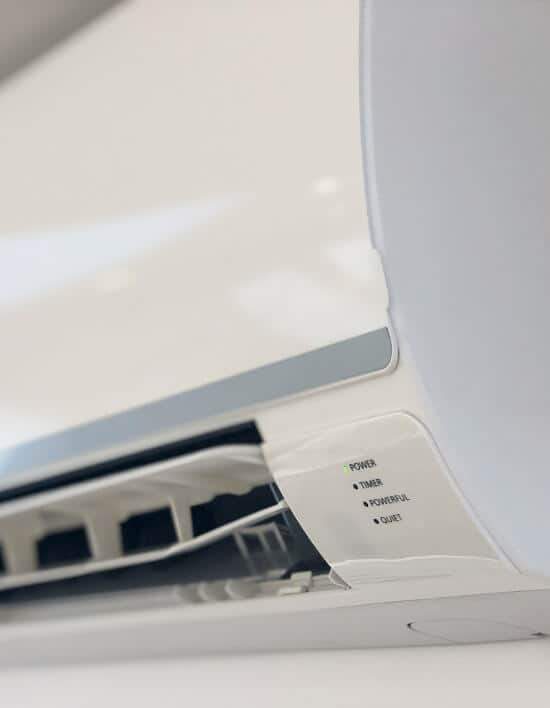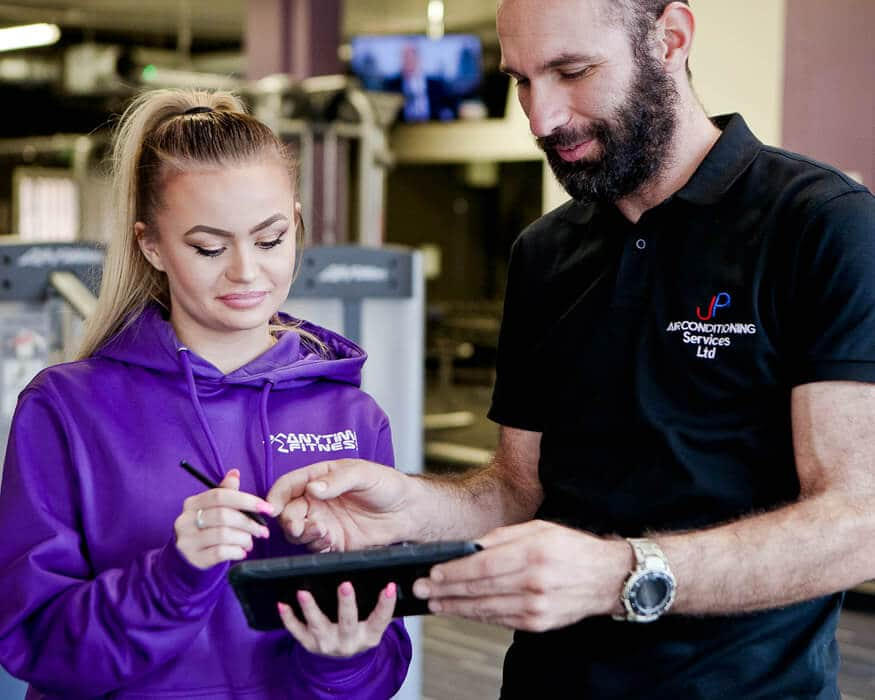 Why choose JP Air Conditioning?
Here are some of the key reasons why people choose JP Air Conditioning:
More than 15 years' experience working with air conditioning systems
High-quality products from well-known brands
Warranties of up to 7 years
Excellent value for money
Full quotes and flexible working times
Fast and responsive service with 4-hour responses
Experience within a range of industries: education, fitness, healthcare, leisure, retail and more
Domestic air conditioning services available
We provide an end-to-end service so we can cater for all customers. You don't tend to deal with air conditioning every day, so it can be difficult to know what you need. We do, though, so we will share our knowledge and offer you all the advice you need.
Our engineers are working in Sussex on a daily basis, our head office is in Bromley and if you call the team on 0800 999 1277 they will arrange for your local engineer to visit you; within 4 hours if it is an emergency or at a convenient time if you are looking for a quotation.
You can email us on info@jpaircon.com or you can request a quote via the form here.
Bognor Regis
Burgess Hill
Chinchester
Crawley
East Grinstead
Heywards Heath
Horsham
Littlehampton
Shoreham-by-sea
Worthing
Bexhill-on-sea
Brighton and Hove
Crowborough
Eastbourne
Hailsham
Hastings
Lewes
Peacehaven
Portslade-by-sea
Seaford