Mechanical Ventilation Heat Recovery in London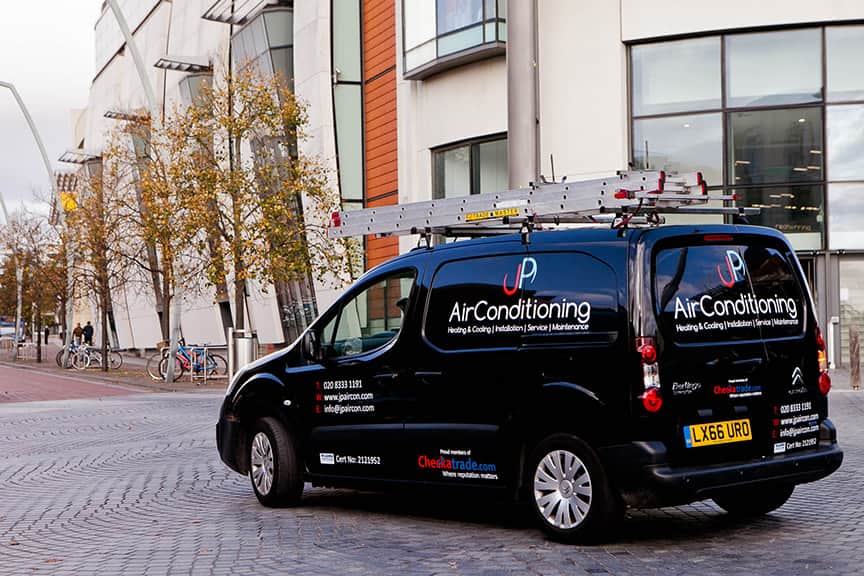 Consider Mechanical Ventilation Heat Recovery as a modern, sustainable option to efficiently heat your property in London
If you are looking for a modern ventilation system for your London property, Mechanical Ventilation Heat Recovery (MVHR) systems are a cost effective and energy efficient option to provide both heating and cooling to your building. Ideal for both a commercial and residential setting, our team at JP Air Conditioning supply and install a wide range of CIBSE compliant MVHR systems from multiple manufacturers. We can take care of the installation process from start to finish, ensuring that your property is suitable for installation, before following all necessary procedures throughout to leave you with a fully functioning ventilation unit. You can take advantage of a minimum 5-year warranty on all these systems, and combined with our emergency call out service, there is no need to worry if something goes wrong in the future.
What Mechanical Ventilation Heat Recovery systems do we install in London?
We install heat reclaiming ventilation systems that extract air from both outside and inside your property. The heat is transferred from outgoing stale air from wet rooms such as bathrooms, kitchens and utility rooms to the fresh air that is being taken in via a heat exchanger.
MVHR units are a green building solution, capable of recovering up to 81% of outgoing heat and are typically installed in your loft or outside walls. They often act as a replacement for extractor fans.
These systems can also be used to pump cool, fresh filtered air around your property in the summer months to improve indoor air quality, making them beneficial all year round.
Favoured due to their energy efficiency, MVHRs are compliant with current building regulations. They use only a minimal amount of electricity to run and many of these systems can reduce energy consumption by up to 30% as opposed to traditional heating systems.
Got a question about mechanical ventilation heat recovery in London?
If you would like to find out more about our MVHR installation process and whether one of these systems is suitable for your home, give us a call on 020 8333 1191 or email info@jpaircon.com. You can also leave your details with us, and we will get back to you as soon as we can.
What Mechanical Ventilation Heat Recovery manufacturers do we work with in London?
All the MVHR systems that we install in London are amongst the best available on the market. Manufacturers have developed their technology so that reliability and efficiency is guaranteed once installed within your property. Every system that we install will come with a minimum 5-year warranty so that you are protected should it not be operating properly. You can also benefit from an extended 7-year warranty on Daikin systems due to our D1 partnership, so this can give you that extra protection should your unit suffer a breakdown. We install heat recovery ventilators from the following manufacturers:
Daikin
Mitsubishi
Ecodan
Toshiba
Fujitsu
Panasonic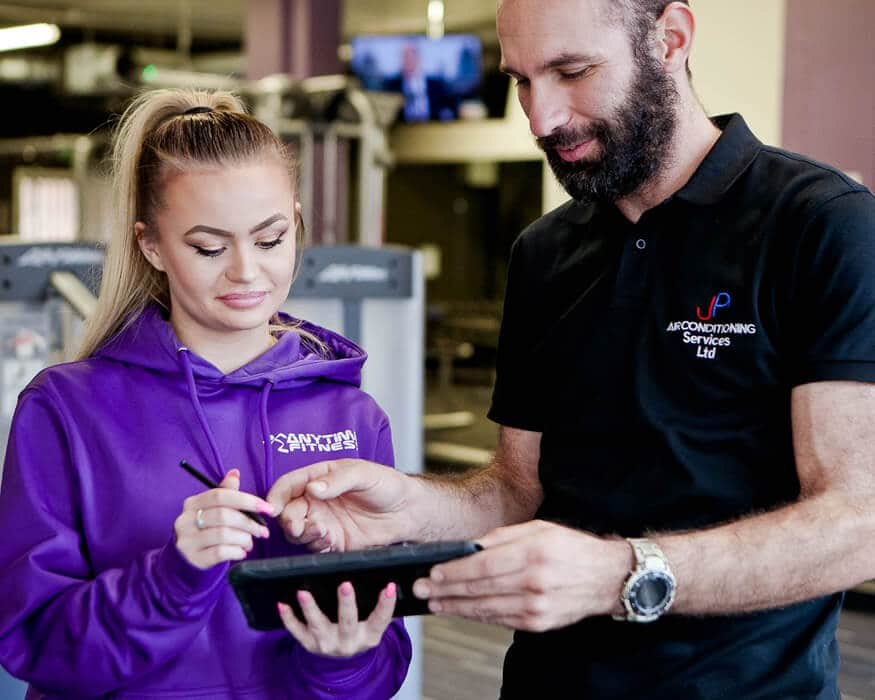 Our Mechanical Ventilation Heat Recovery installation process
in London
When installing your MVHR system in London, our team of engineers follow a specific process similar to that of air conditioning installation. Every step is taken care of by our experts, so you can be sure that the installation process will run as smoothly as possible, and your new system will effectively heat your home.
You can speak to our experts who will help you to decide on the most suitable MVHR system, depending on the size and requirements of your property. We will then provide you with a quote for the unit and installation.
Once you have decided on a unit that meets your needs, we can arrive at a suitable time for you and manage the installation process at your property from start to finish.
We will carefully plan out the most suitable position for your unit, including the wiring and vent positioning so that it can operate as with maximum effectiveness, before fitting your new MVHR system as quickly as possible.
After installation, we carry out numerous checks to ensure that your unit is running correctly. These checks include field testing and commissioning key components such as condensate drains and ducting systems. This step makes sure each room is properly ventilated and the system is recovering as much heat as it is capable of.
Why choose us for Mechanical Ventilation Heat Recovery installation
in London?
Start to finish installation
Once you have decided on the suitable MVHR system for your London property, the complete installation process will be taken care of by our engineers. We manage every step of the installation on your behalf, so that you are left with a fully functioning unit that operates with maximum efficiency to heat each room.
Tailored to your needs
We can help you to decide what is the most effective way of heating your property. We can discuss the benefits of house ventilation systems with you in detail, or alternatively if you decide that an air source heat pump or ground source heat pump is more suited to your needs, we can help you to find the system design that suits your property.
Extended warranties
Every MVHR system that we install comes from a reputable manufacturer. These systems are known for their reliability, and each one will come with a minimum 5-year warranty. You can benefit from an extended 7-year warranty on all Daikin systems, as here at JP Air Conditioning we possess D1 partner status.
Experienced
As highly trained air conditioning and heat pump installation engineers, we are the right team to install an MVHR system at your home or commercial premises. The knowledge we possess allows us to provide the best possible advice to our customers so they can decide on the most suitable unit, then carry out an efficient and comprehensive installation.
To find out more about any of our services relating to Mechanical Ventilation with Heat Recovery systems in London, speak to our team today. You can call us on 0208 333 1191 or email info@jpaircon.com. We also offer the option to request a quote through our online form, and you can expect a response within 24 hours.