As recent weather has demonstrated, the summer is fast approaching and many will be looking forward to those warmer days and a pleasant summer. It's a fine line between warm and pleasant, and heatwave hot, like we had last year, and you may be considering having air conditioning installed at home or in the office to help keep things on the pleasant side. If that is you, then read on as this month we take a closer look at the most popular types of air conditioning units you can have installed.
Wall-mounted units

One of the most popular options, this can operate as a standalone unit in one room. If you are only looking to cool a bedroom or living room then this is probably the best option for you. Easy and quick to install it can be controlled remotely or set to turn on and off at certain times of the day. This way you can come home to a cool environment in the height of summer. Filters are easy to clean and change so that you are getting the most efficient air flow and units are energy efficient. The units are also able to provide heating and can act as a top up during exceptionally cold winter days and nights if necessary.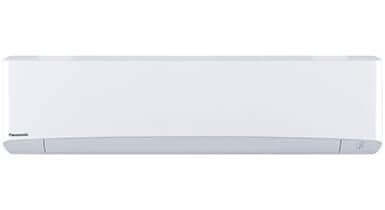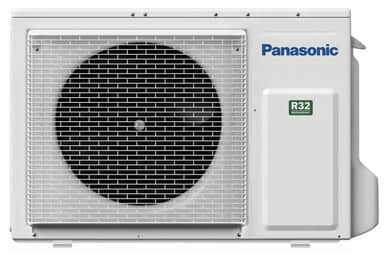 Do bear in mind that indoor units also require an outdoor unit. A split system is the cheaper option but requires that you have one outdoor unit for every indoor unit. So, if you are having a unit for your living room and two bedrooms, you would need three outdoor units. You could however opt for a multi-split system, which whilst more expensive, means multiple indoor units can be connected to just one outdoor unit.
Floor-mounted units
Similar to wall-mounted units, these are a good option where there is no wall space for them to be installed. While slightly more expensive than wall-mounted units, they operate in much the same way offering both cooling and heating options. They are designed to look more like radiators so will not look out of place in your chosen room.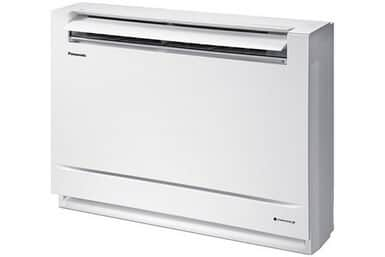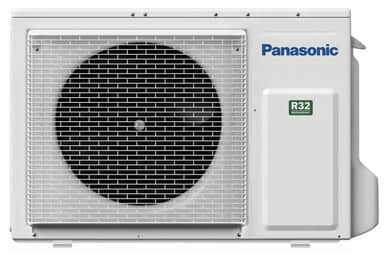 Cassette type units
Typically found in office spaces, these are fitted where there are suspended ceilings by taking advantage of the ceiling void. They are also more cost effective when fitting more than one unit with up to 16 of them being able to be operated by a single control. They do not require any duct work, making them an easy and cost-effective option for small to medium-sized office spaces. As well as providing cooling – and heating where a heat pump is incorporated into the system – they are also hidden, making them more aesthetically pleasing and leaving your wall space free for art, merchandise displays, or for shelving.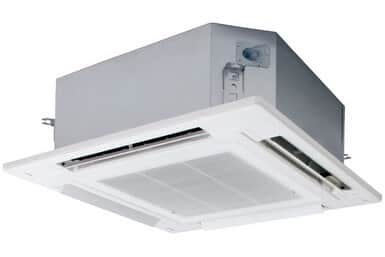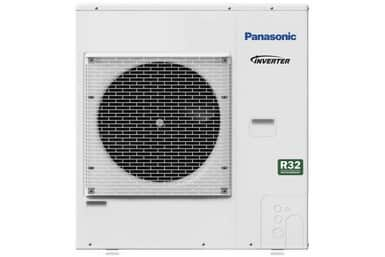 An alternative option is portable units which require no mounting and can be moved from one room to another. However, these are much less efficient and typically cost more to run making a mounted unit a better investment in the short to longer term.
If you are considering air conditioning options in advance of the summer season, now is the time to talk to us at JP Air Conditioning. We will discuss your needs and suggest the most suitable and cost-effective options for you. Give us a call on 02083331191 or email us at info@jpaircon.com to get the conversation started.