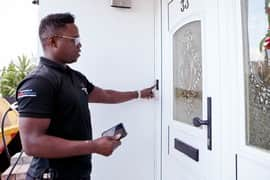 If you live in the UK, then you might think that home air conditioning is not something you'd ever need to consider. Surely air conditioning is something for hot countries where the air gets so warm it almost becomes impossible to breathe? How often do we experience days like that in Britain?
Here at JP Air Conditioning in London, we can provide you with the perfect air conditioning system for your home – one that will remain cost-effective and also help cut down your carbon footprint. Our systems will do precisely what they are designed to do – keep you cool when it's warm and warm when it's cold – and in a supremely efficient manner. The units and systems we provide are elegant and aesthetically pleasing, so they will blend into the existing décor of your home.
The systems we provide are also extremely easy to control, and are sourced from companies whom we know to have excellent reputations. We can provide your home with superb levels of comfort – so much so that you'll probably wish you'd had one of our systems installed years ago.
Prices for a wall mounted unit supplied and installed in a bedroom start from £1,950+VAT. *
*based upon 1x 2.5kW Panasonic wall mounted unit, for a 4m x 4m bedroom, back-to-back pipe run and whilst stocks last.
Maintaining a constant temperature promotes good health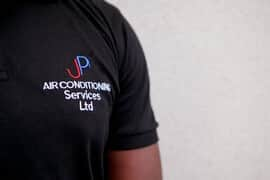 While air conditioning might have become automatically associated with keeping cool, what it actually means is keeping a balanced climate and temperature throughout your home.
This allows you to set a consistent, comfortable temperature all year long, no matter what the weather is doing outside. It also keeps the environment fresh and hygienic.  It's certainly more effective and beneficial to your health than throwing open a window, and more economical than central heating.
We're here for you 24 hours a day, 7 days a week, 365 days a year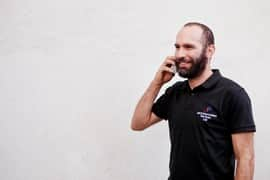 As well as being domestic air conditioning installation experts, we can also provide maintenance and repair services. We recommend that you get your domestic air conditioning system checked over at least twice a year, as this will significantly increase the efficiency and lifespan of your equipment. We can also be there for you if your system develops a fault – just give us a call any time, day or night, and we promise to be 'on site' to diagnose any emergency problem within four hours.
We've built up our client base almost purely on word-of-mouth recommendations, as we know there is no better form of advertising than providing excellent service to the best of our abilities, and to take the utmost care of the people whom matter the most to us – our customers.
For a free, no-obligation quotation or to simply enquire about the services we can provide, give us a call at JP Air Conditioning in London on 020 8333 1191. You can also contact us via email at if you'd prefer.