We are not just another London air conditioning company, we are the smart choice for customers who need an air conditioning company they can depend on.
Below, choose which service describes your needs most accurately to find out more about what we can do for you.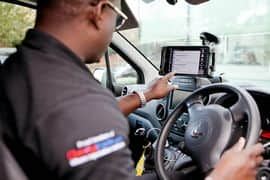 At JP Air Conditioning in London we're aware that we operate in a very competitive market, which is why we like to do things a little differently.
Our key feature is our responsiveness. When you call us, we won't immediately place you in a waiting queue, or send your call off into an automated response system. Pick up the phone, dial our number and you'll immediately be speaking to a real person.
Our commitment to swift response times doesn't end there.
For emergency call outs, we guarantee to get an engineer to you within four hours – in fact we'll be with you as soon as we can.
If you need us for anything else, from repairs to servicing, to simply meeting up with you and discussing your air conditioning needs, we'll be happy to arrange a time convenient for you.
We are a large-enough company to deal with all aspects of air conditioning, but we never forget it's our customers who make us what we are, and that is something we always make sure we keep clearly in mind.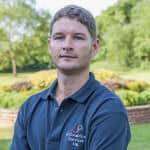 "Each and every day we strive to be the most highly recommended air conditioning company in London and here at JP Air Conditioning, we have 2 words that we use as our mantra for everything we do "response" and "comfort". We provide our customers with comfort in the workplace or home and, no matter when our customers need us, we will respond. We guarantee that someone will be available to speak to you on the end of the phone 24 hours a day, 7 days a week, 365 days a year."
Your comfort is our primary concern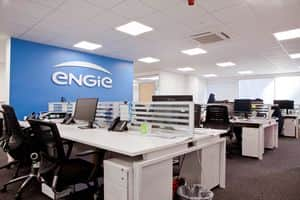 We understand that everyone is different, and that every company and every business premises is different, and so we understand how important it is to remain flexible. We make sure we are capable of adjusting to every client's individual needs.
All things considered, air conditioning is mainly about being comfortable. If you're a home owner, then living in an environment that's a perfect temperature promotes good health and well-being for both yourself and your family.
If you own a business that employs staff, then you'll want them to feel comfortable at all times, as comfort promotes productivity.
We want to make sure that the external temperature doesn't matter – it's what's inside that counts. We can make sure it's always the set temperature you want inside, whether it's the height of summer or depths of winter. It's consistency that's important.
We have the technology …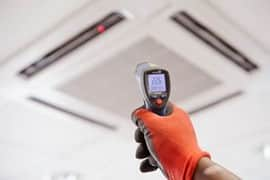 We install heat pump systems that provide heating and cooling all year round. No matter what the weather is doing, we have the technology to keep you perfectly chilled or warmed.
We're approved installers for Mitsubishi which means that you – as a Mitsubishi customer – will be able to benefit from an exclusive five-year warranty, for that extra peace of mind. When your equipment is on the go 24 hours a day, 7 days a week, 365 days a year; having the backing of a five-year warranty is extremely comforting.
We maintain, install and service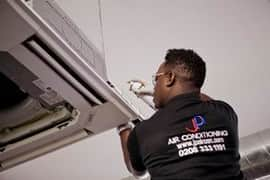 We have a 24-hour emergency service team who are ready and willing to sort out any air conditioning emergency.  We can also offer you bespoke annual service contracts, which covers you for one to four services a year.
If you would like to speak to us about any of the services we supply – either commercial, domestic or home office – please call us at JP Air Conditioning in London on 020 8333 1191 or email us at