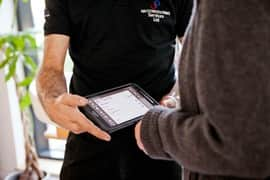 At JP Air Conditioning, we can provide you with an extensive range of available cold rooms, plus specialist equipment designed for environments that require specific controls regarding temperature and humidity levels.
We have a team of talented individuals who will work with your company to provide you with the exact facility that you require. All our specialist employees are highly trained, and have the experience necessary to provide you with the ideal, temperature-controlled environment in line with your needs.
JP Air Conditioning will help with the design of your facility. We make sure that your cold room fully utilises the space that you have available. Once you have agreed the design with us, we will go ahead with the installation, plus we can also help with maintenance.
Our services are suitable for all sizes of cold rooms, from storage rooms to walk-in or large-scale cold rooms for both domestic and commercial customers. Contact us with your requirements, no matter the scope. You will find that size is not an issue for us.
At JP Air Conditioning we use Polyisocyanurate panels for superb insulation
Your cold room will be built using Polyisocyanurate panels, or PIR panels for short. PIR has excellent insulation properties, and is also flame-retardant. The finish we use for the panels is food-safe steel sheets that are coated with plastic, which makes them easy to keep clean.
When we construct your cold room, we will use plywood to add additional strength to some or all of your room's PIR wall panels. These strengtheners also act as support for wall-mounted items. Our cold rooms can also be constructed using modular insulated floors, which mean they can be recessed to provide a level entry at the point of access, or they can be positioned on top of your existing flooring, so entry is provided via a step. In the latter case, if wheeled access is required a ramp can be fitted.
If your cold room is going to be operational above freezing point on the ground floor of a site that has no cellar or basement directly beneath it, then you are unlikely to need an extra layer of floor insulation. We can also supply vision panels and heated door frames. The cold rooms that we build typically make use of a remote refrigeration unit. This means that the heat that is extracted dissipates away from the room.
We can supply state-of-the-art control facilities for your cold room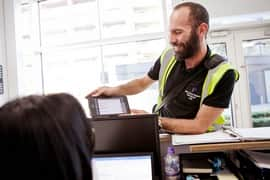 We can supply your cold room with a control and alert panel that is mounted externally, close to the room itself. You will be able to easily observe and maintain the conditions within the cold room via the panel. You can be alerted to unexpected deviations in the cold rooms' environment with visible and audible alarms, plus alarms can be set up for personnel in distress. These alarms can be tied into your building's main management system, and you can set alarm alerts via SMS messaging.
At JP Air Conditioning we can provide you with a cold room that is built to laboratory-standard specifications. Your room can be provided specific to your desired environmental conditions. In such cases, all ceiling and wall joints are completed with coving, and vinyl floors are coved into the walls. If you need a room for heavy-duty applications, we can provide concrete and sheet metal flooring.
To find out more about the cold room facilities that JP Air Conditioning can provide you with, please call us anytime on 020 8333 1191. You can also contact us via email at .